eNEW BEGINNINGS ONLINE PARENTING CLASSES
Help Your Children Thrive After Divorce
Court Referred
Enroll below to start our 6-session program for parents who have been referred by a court
Course Options
We offer both 6-session & 10-session classes to build parenting skills for both mothers & fathers
For Professionals
Learn how eNew Beginnings Program can help support your work with parents & children
Q1 Marketing Statement
96% of parents enrolled in the eNBP find the program helpful as they navigate through divorce/separation and aim to keep their children out of the middle.

Q2 Marketing Statement
91% of surveyed parents felt that skills they learned and practiced through the eNBP helped to improve their relationship with their children.
Q6 Marketing Statement
90% of parents who have completed the eNBP feel more confident about the way they go about doing things as a parent.
One-On-One Time
Literally!
Watch a great example of what "one-on-one time" looks like. Want to find out more? Sign up for our parenting class below!
WHAT PARENTS LEARN IN OUR COURSE
eNBP is the Nation's Leading Research-Based Online Parenting Classes.
eNew Beginnings Program teaches tools within the four building blocks of effective parenting after divorce or separation.
Positive activities to have more fun with your children
Listening tools to get your children to share more
Effective tools to decrease your children's misbehavior
Practical tools to protect your children from conflict with your ex-partner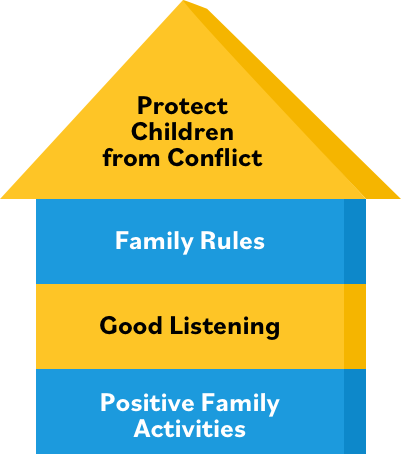 Separate versions for moms and dads
Choose the 6-session or 10-session course
Simple yet powerful easy-to-learn tools
New lessons presented in each session
eNBP gives you the time needed to really practice the tools with your children
Research shows the more you use the tools the greater the benefits
Automatic email and text reminders
Available online 24/7, sign on and off at your convenience
Free course handbook and tip sheets
Highly interactive
Learn from parents who have already benefited from the program
Built upon the best research available
Extremely engaging
Completely online
Use on any device – desktop, laptop, tablet, phone
Content available:

6-session course
(4 months)
10-session course
(6 months)

A Closer Family and Happier, Healthier Children Await You
Here's a quick inside peek at our beginning online parenting course.
Unit 1 provides an introduction along with how to use the program, but most importantly, the importance of putting the children first.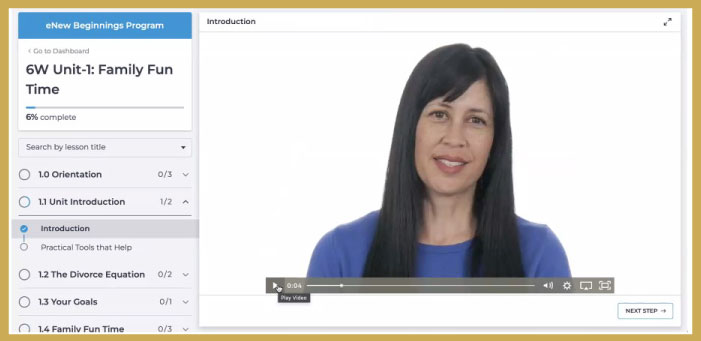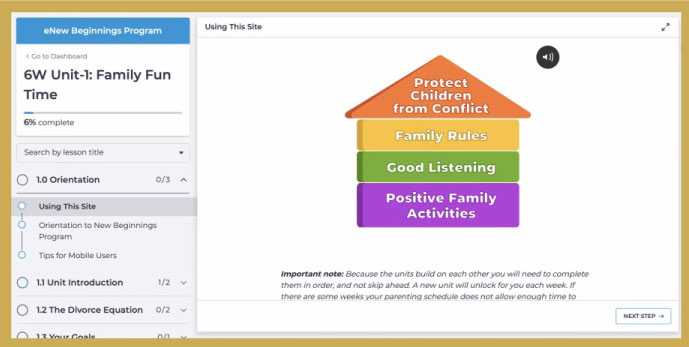 We Have Separate Programs for Mothers and Fathers
Along with free online parenting class – our 6-session course has a free trial opportunity. The links below will tell you more about this.