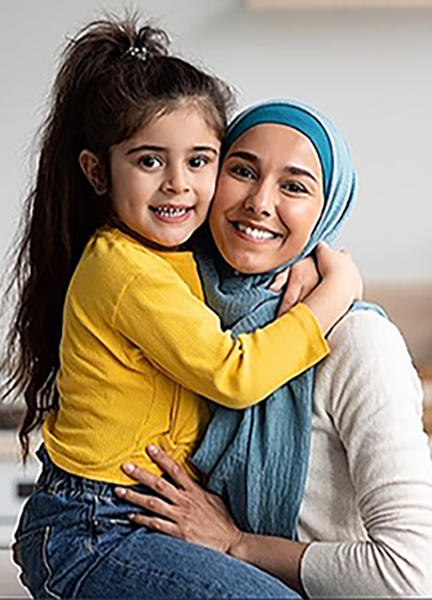 eNew Beginnings (eNBP) Affiliate Program
We have a wonderful affiliate program that allows other professionals that believe in the effectiveness of evidence-based educational programs to promote the eNBP. It's simple to participate in – all you do is place a custom link and/or banner on your own website/other promotional materials so that you can inform parents about our program and earn a commission while helping them.
Become an eNBP Affiliate
Why promote the eNBP via our Affiliate Program?
It's evidence-based. No other online parenting program has the same body of evidence as the New Beginnings Program. It's the most thoroughly researched online course for divorced and separated parents. Our program was developed by pioneers in this field of study who have over 30 years of experience in working with families. We also offer the only online program that benefits from separate longitudinal studies at both 6 and 15 years that demonstrate our positive impact. You can read more about our evidence summary here.
It's effective in teaching parents how to protect children from conflict. Our online program is different than others in that we believe in teaching parents skills first. The eNBP is not a program through which a parent can simply cram all the sessions into one single event and then receive a certificate of completion. We believe that skill proficiency is developed most effectively through practice – so each session is only released to parents once they've demonstrated some level of mastery with the previous section.
We care first about helping families prosper. Our program was developed for one simple reason: we wanted to focus on children. Our company mission is to help children, and should parents be dealing with financial difficulty, we provide free access to the program via this link. We care about children over financial results, and so do our affiliates.
It helps your own search-engine optimization (SEO) results. All of our eNBP affiliates are listed below on this page to provide all of our affiliates the opportunity to gain a high-authority backlink to their website and/or other program/service offerings.
You earn a 30% commission on each program sold. For every 6-session program sold through an affiliation link, you will receive $15. This amount increases to $21 for each 10-session program sold via the affiliates program. We see this as 'win-win' for families and professionals – you make families aware of all the benefits our program can offer, and in the process – we share a portion of our revenue stream with you.
I'd love to join your affiliate program!
If you have any questions related to our affiliates program give us a call directly at +1.602.456.1185.
---
Current Affiliates

---

---
---